Warehouse Storage Steel Stacking Rack
Product Detail
Product Tags
Where to Buy Stacking Rack?
Of course from Liyuan factory.Stack rack mainly consists of base, posts, stacking bowl,stacking foot and usually equipped with fork entry, wire mesh, steel decking, or wooden panel. It is widely used for fabric roll storage, tyres storage, food storage, cold storage and so on. Both detachable type and collapsible type are available, it often can stacked 3-5 levels, we can regarding your storage requirement recommend suitable size and load capacity. Surface treatment for stacking rack can be galvanizing and powder coating, which can protect rack from rust. With the forklift, it can be used for transportation, handing, loading, unloading storage and other logistics links.

1. Stack and rack can save the warehouse space no matter it is in usage or not.
2. It also can be stacked and used like normal shelf
3. Raw material is Q235B steel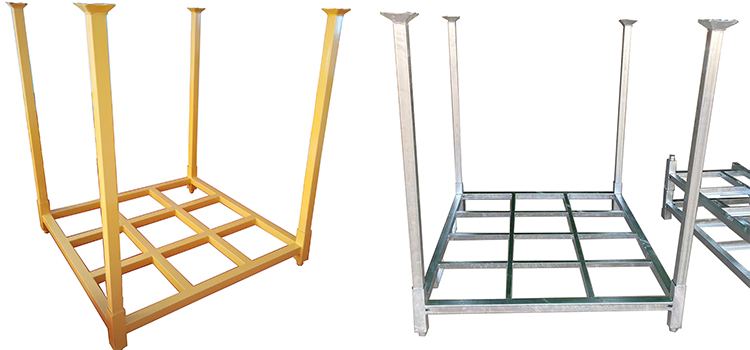 Length
Width
Height
Loading Capacity
500-2000mm
500-2000mm
700-2200mm
500-2000kg per rack
Special size or loading capacity are also available
Main parts
Base, posts, stacking bowl, stacking foot, forklift
Can be equipped with
Wire mesh, steel decking, wooden panel
Type
Welding stacking rack, Detachable stacking rack, Collapsible stacking rack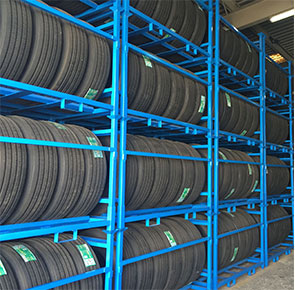 Stacking rack for tire storage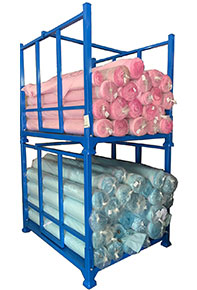 Stacking rack for fabric roll storage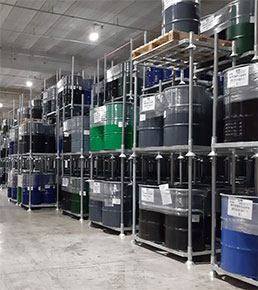 Stacking rack for cold storage
1. Stacking pallet racks used to store many types of tires, widely used in tire industry. Regarding tire size, weight,and storage requirement, we can deign situable solutions for clients.
2. Fabric roll rack used to store fabric rolls, side frames are usually connected by bars to protect the products from rolling down from rack. Base can add wooden panel and steel decking or wire mesh as you like.
3. Portable stack racks can be used in cold storage, for example ice cream, beef, meat and other products, can bear -20℃, in this case,galvanized type can be selected, and material will be Q235B or Q345B steel, to keep the whole structure more steady
4.Collapsible stacking rack are also available.
Package and Container Loading
1. Factory directly selling brings low cost.
2. Fewer aisles are needed, which maximizes usage of warehouse space.
3. Very flexible no matter used or not.
4.Very easy for installation,saving work time
5. Very convenient for Loading, unloading and transportation.
---
---
Write your message here and send it to us