Rivet Shelves And Angle Steel Shelves
Product Detail
Product Tags
Where to Buy Light Duty Shelf?
Of course from Liyuan factory.
Light duty shelf can bear 50-150kg per level, which can be classified as rivet shelves and angle steel shelves. Between them, rivet rack capacity is better, usually 100-150kg per level. Angle steel shelf loads lighter, regular 50-100kg per level. Both of two type rack size, number of levels, and loading capacity can be customized.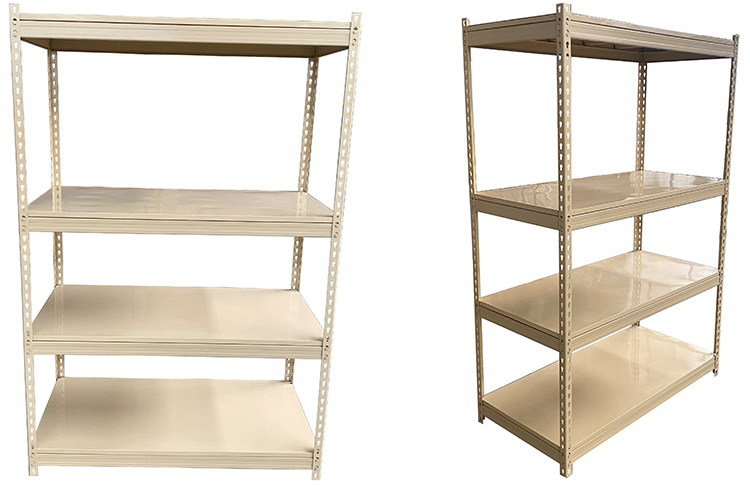 Rivet shelves are widely used for warehouse and industrial storage. It is named revit because the beam and the column are connected by rivets. This type of shelf does not need the bolts and nuts, which is convenient for disassembly and assembly. Main parts of the rivet rack are: columns, beams, steel panels, and plastic foot.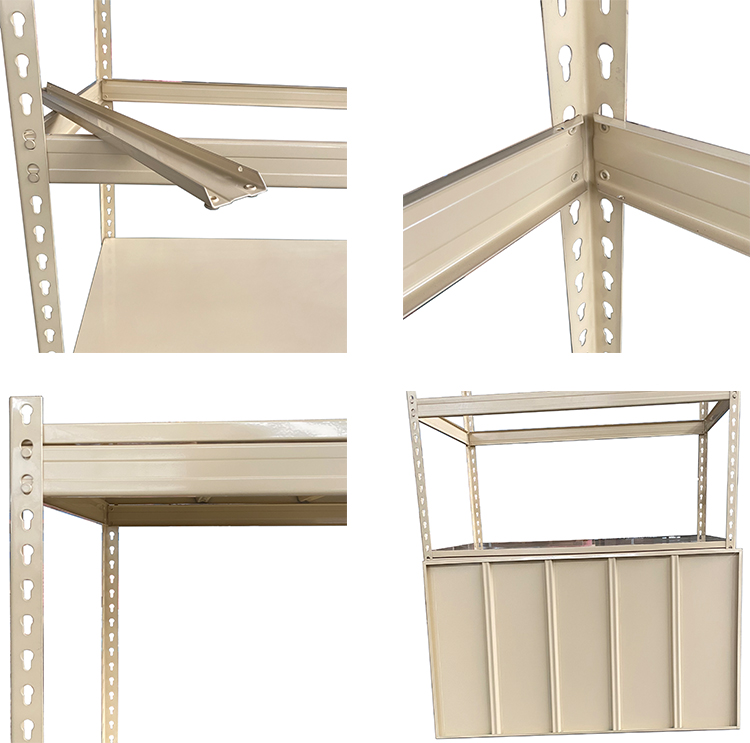 1. Usually used for small parts, lighter goods storage
2. According to the different rivets on the beam, it can be classified as single rivet rack and double rivet rack.
3. According to the different appearance design, it can be assorted as inner rivet rack and outer rivet rack.
Loading Capacity
Length
Depth
Height
100-150kg per level
800-1500mm
400-700mm
1200-2400mm
Special storage requirement are also available
Loading Capacity
Length
Depth
Height
50-100kg per level
800-1500mm
400-800mm
1200-2200mm
Special size or loading capacity are also available
Post Specification
38*38*1.8    40*40*2.0
Steel panel thickness
0.4mm, 0.5mm, 0.6mm, 0.7mm, 0.8mm
---
Next:
Teardrop Pallet Racking
---
Write your message here and send it to us