High Density Drive In Racking for Warehouse Storage
Product Detail
Product Tags
Where to Buy Drive In Rack?
Of course From Liyuan factory. Drive In Racking often works with forklifts to pick up goods. Since the working channel and storage space of the truck are combined, the space can be used more efficiently. It is widely used in warehouses with a single or small amount of product varieties, such as the industries of cold storage, tobacco, and food.
This is the most common high-density racking system. The features of this structure is first in last out, so first load pallet will be the last output, which is suitable for warehouse which has low turnover of material.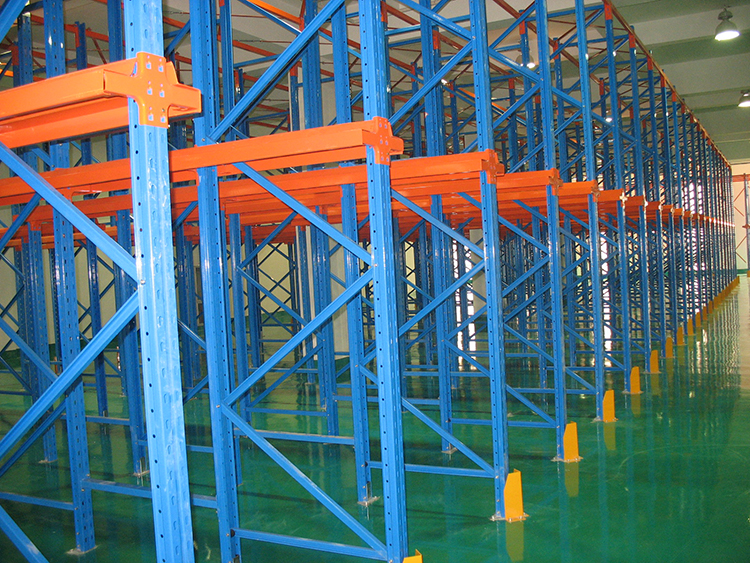 Loading capacity
Length
Width
Height
500-1500kg per pallet
3-15 pallets per Aisle
1200-1800mm
3000-11,000mm
Special storage requirements are also available
Main Parts
Frame, Single arm, Double arm, Top beam, Top bracers, Back Bracers, Pallet rail, Ground rail, Upright protector
Color
Can be customized
1. Fist In Last Out storage features
2. Warehouse space is optimized by more than 80%.
3. Widely used to store same type products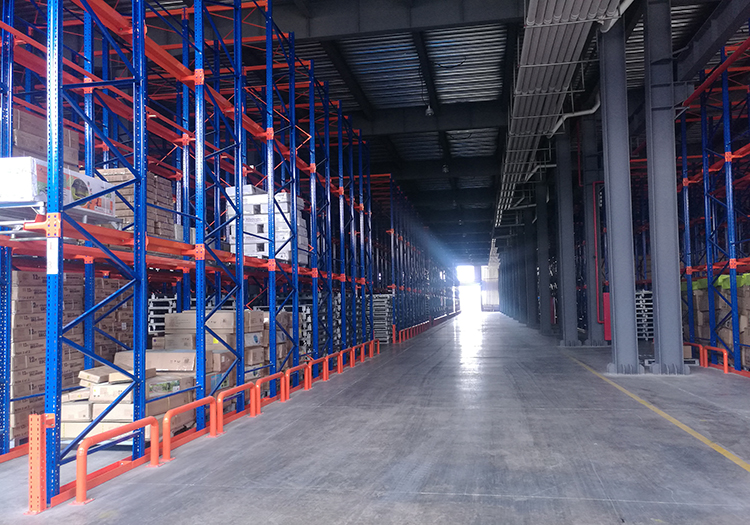 1. Frame is the basic part of drive in rack, same with pallet rack frame, which consists of two uprights with horizontal bracers and digonal bracers.
2. Single arm and double arm used to support pallet rail.
3. Top bracers and back bracers are used to make whole structure more steady.
4. Pallet rail used to hold the pallets.
5. Upright protetector and ground rail, both of them is aimed to proetct racks from being damaged by forklift.
6. Back stopper is to protect pallets from falling down or sliding down from the pallet rail.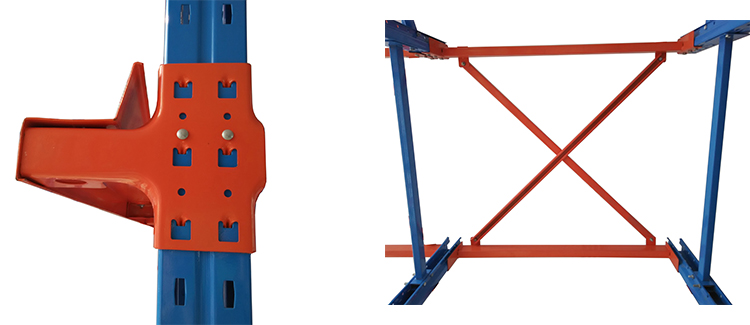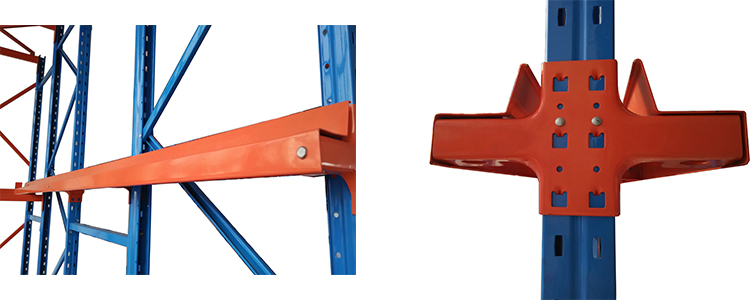 Drive in racking is often applied in following suitations:
1. It is widely used in small storage space but large quantity pallets storage requirement.
2.The cost of warehouse construction is high, and the space utilization rate of the warehouse need to be increased.
3. It is necessary to store a large number of homogenous products with a low turnover rate.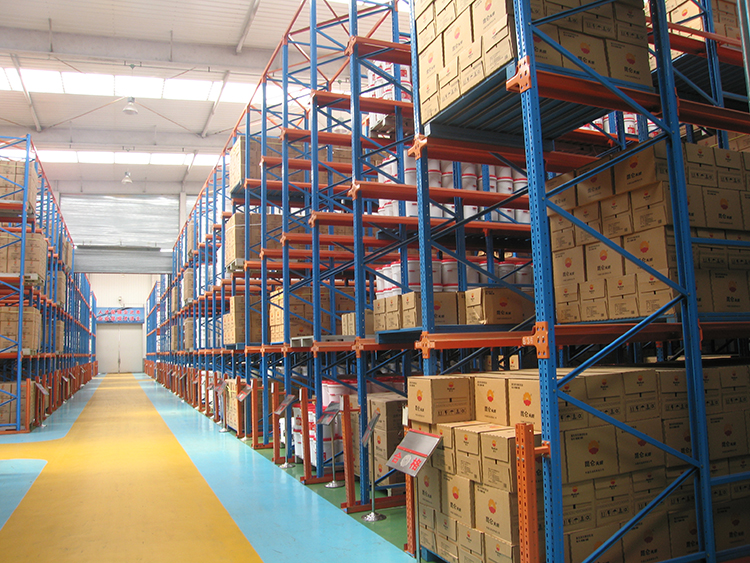 ---
---
Write your message here and send it to us