Warehouse Storage Medium Duty Longspan Shelf
Product Detail
Product Tags
Where to Buy Longspan shelf?
Of course From Liyuan factory. Longspan shelf mainly consists of upright frame, step beam, and steel panel, wooden panel are also available. Due to different shapes and loading capacity, it can be divided into three types: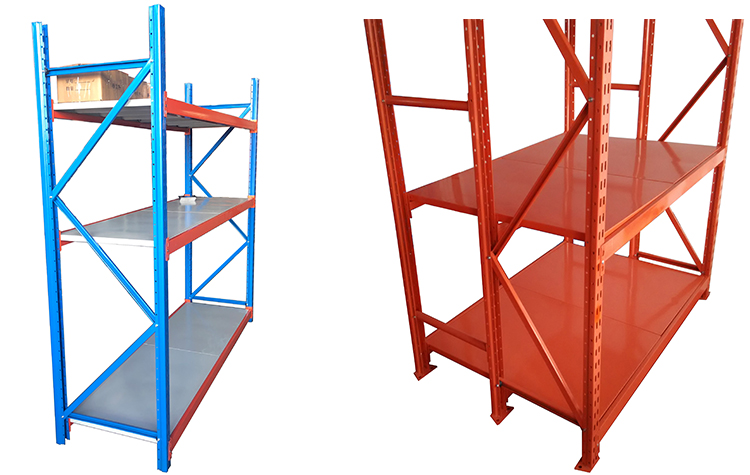 Size and loading capacity can be customized regarding the clients' specific storage requirement.This type of rack also can be divided into two types, the frame of the left one consists of two posts while the frame of the right one consists of three posts. When the rack depth is more than 1000mm, it is better to select three posts shelf.

Upright connect with beam
Length
Depth
Height
Loading Capacity
1000-2600mm
450-1200mm
1500-4000mm
200-800kg per level
Special storage requirement are also available
Upright
55*47*1.2, 55*47*1.5, 55*47*1.8, 55*47*2.0
Step beam
50*30*1.2, 50*30*1.5, 60*40*1.2, 60*40*1.5, 60*40*2.0, 80*50*1.2, 80*50*1.5, 80*50*2.0, 110*50*2.0
Panel type
Powder coated steel panel   Galvanized steel panel   Wooden panel   Wire decking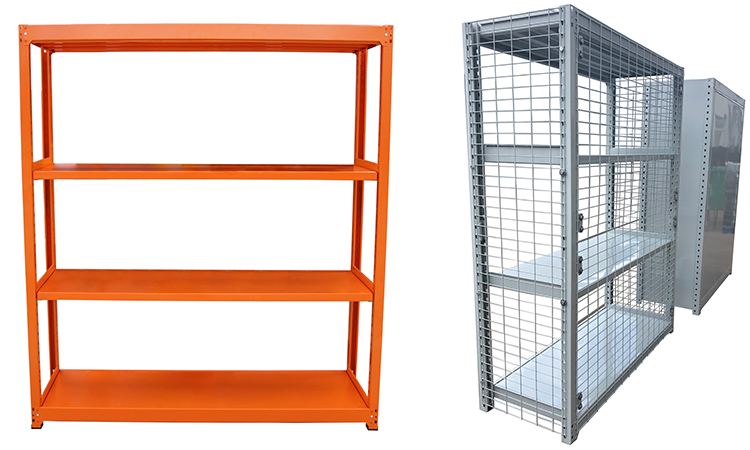 Steel shelf B is made up of post, beam, bracket and steel panel. This type of rack is mainly for light weight, and height often less than 2.5 meters. If use ladder or climbing car, the rack can be upto 3 meters high.

Steel panel with strengthen bar
Steel panel put on bracket
Length
Depth
Height
Loading Capacity
900-2200mm
400-800mm
1500-3000mm
150-300kg per level
Special storage requirement are also available
Main parts
Post           Beam          Bracket          Steel Panel
Color
Can be customized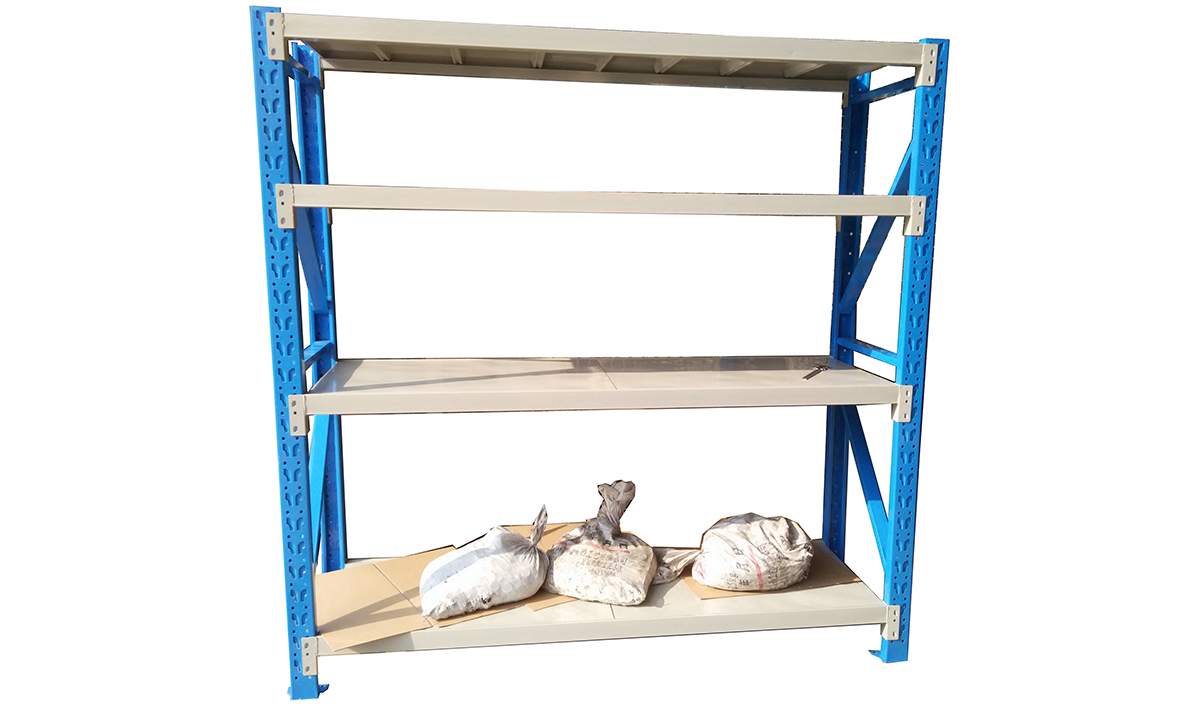 The difference between this type of shelf and steel shelf A are the coloum shape,and loading capacity. Butterfly hole rack mainly for lighter products storage, capacity bearing around 150-300kg, and standard size is 2000*600*2000, of couse size can be customized

Length
Depth
Height
Loading Capacity
1000-2500mm
400-700mm
1500-3000mm
150-400kg per level
Special storage requirement are also available
Upright
80*40*0.75, 80*40*1.0, 80*40*1.2, 80*40*1.5
Step beam
60*40*0.8, 60*40*0.9, 60*40*1.2, 60*40*1.5, 80*50*1.5
---
---
Write your message here and send it to us