Warehouse Storage Heavy Duty Steel Pallet Rack
Product Detail
Product Tags
Where to Buy Pallet Rack?
Of course from Liyuan factory.Pallet Rack mainly consists of upright frame, box beam, wire decking and steel panel. One line of pallet racks is composed of one set of starter unit and many sets of add-on units. The line length usually is deicided by the length of warehouse. The beam level can be adjustable up and down by 75mm. The uprights and beams are made of cold-rolled steel, and it connect with column by the claws with safety bin.
Why is this type of rack called pallet rack? Because each level of beams can store two or three pallets. Sometimes to prevent small parts falling down from pallets, wire mesh decking needs to be placed on top of beams.Products also can be put on the rack directly, while steel panels are placed on top of beam. Both powder coated steel panel and galvanized steel panel are available.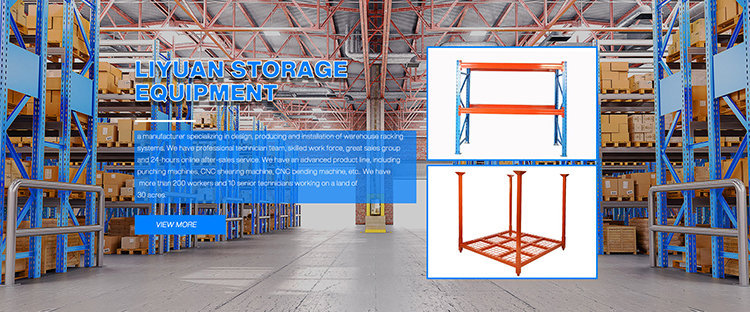 1.Raw material - Q235B steel
2. Heavy duty storage
3.Size, loading capacity, color, levels can be customized.
4.Level distance can be adjustable by every 75mm.
5.Wire decking, steel panel, row spacer, frame protector, upright protector can be added regarding the clients' requirement.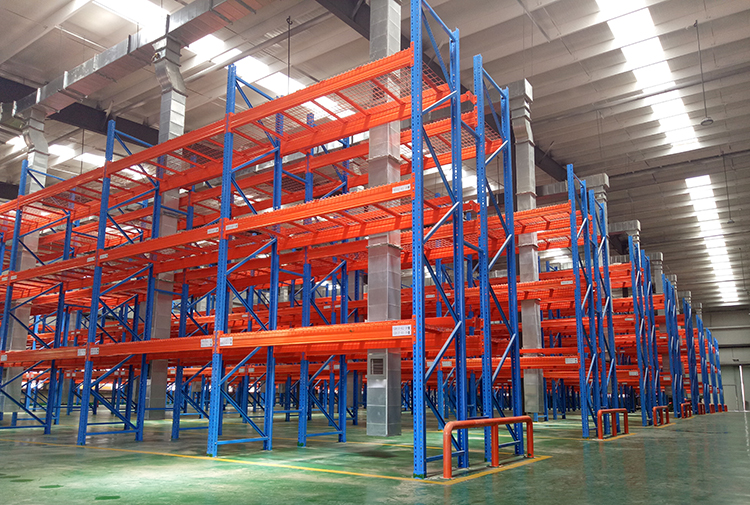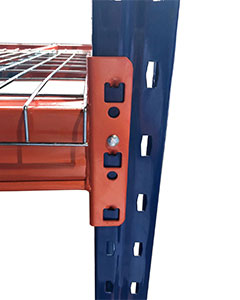 Upright connect with beam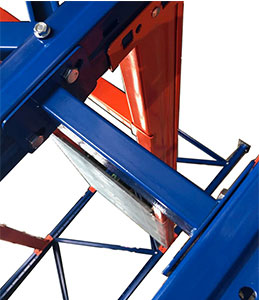 Row spacer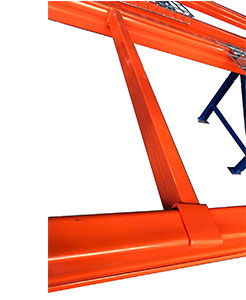 Support bar
Length
Width
Height
Loading Capacity
1200-3600mm
800-1200mm
2000-11000mm
500-4500kg per level
Special size or loading capacity are also available
Upright specification
80*60*1.5, 80*60*1.8, 80*60*2.0, 90*70*1.8, 90*70*2.0, 90*70*2.5, 100*70*1.8, 100*70*2.0, 100*70*3.0, 120*95*2.0, 120*95*2.5, 120*95*3.0
Box bem specification
80*50*1.5, 90*50*1.5, 100*50*1.5, 120*50*1.5, 140*50*1.5, 140*50*2.0, 160*50*1.5, 160*50*2.0
Can be equipped with
Wire decking, powder coated steel panel, galvanized steel panel
Surface treatment
Powder coating or Galvanized
Type
diamond type, teardrop type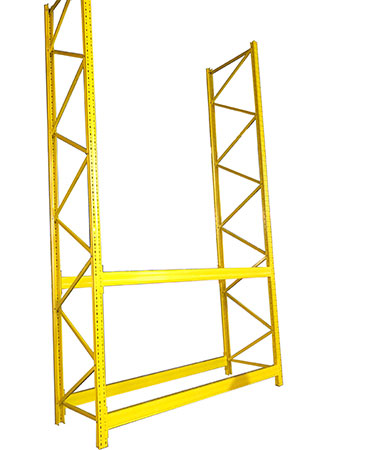 Selective pallet rack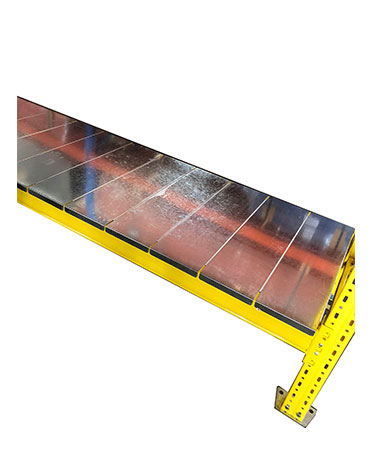 Pallet Rack with Galvanized Panel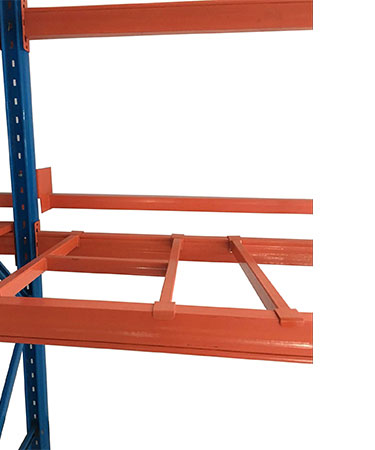 Pallet rack with support bar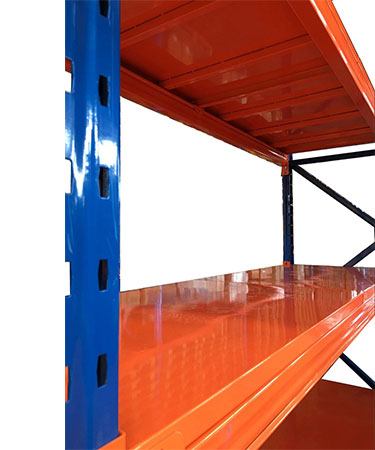 Pallet rack with powder coated panel
Pallet rack storage system is used to store palletized cargo or products in boxes.
Many types of pallet rack can be selected regarding of the different storage requirement, for example small heavy boxes storage use steel panel rack.
Pallet rack can be used in cold room, and we will choose Q235B or Q345B as raw material, to keep the whole storage system much more steady and safety.
Package and Container Loading

---
---
Write your message here and send it to us