Teardrop Pallet Racking
Product Detail
Product Tags
Where to Buy Teardrop pallet rack?
Of course from Liyuan factory.
Teardrop pallet racking also can be named warehouse racking, which consists of frames, beams, wire decking, widely used in American area. The difference of teardrop rack and common pallet rack is the hole shape of upright frame. Our factory can produce both of these two types.
Teardrop pallet racks are usually used with either P-beams or box beam beams. The upper surface is usually equipped with wire decking to prevent  goods from falling down. All specifications such as lengths and height can be customized.
Teardrop racking usually take 2 or 3 pallets per level, and each pallet weighs 500 kg, or 1 ton or 1.5 tons. According to different load capacity, we will choose the corresponding material and design solutions for clients. While designing the solution, we will keep aisle width as 3.2-3.5 meters to for forklift to pick up or unload goods.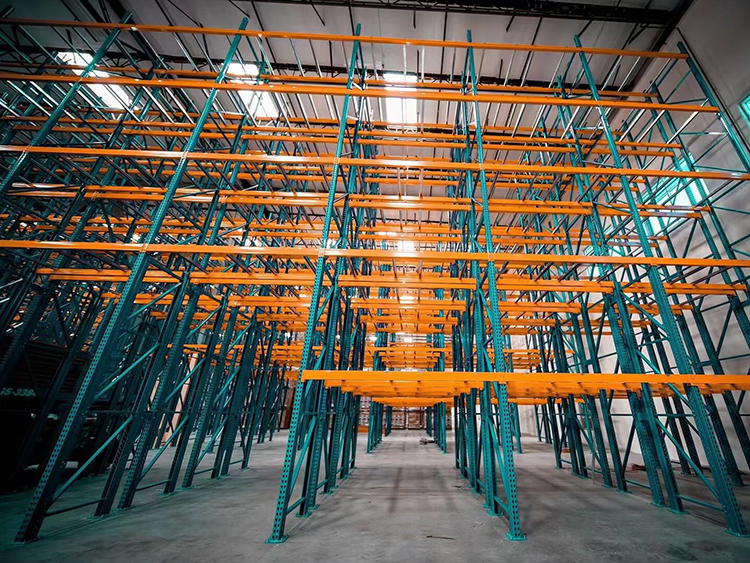 1. Could hold 15000KGS
2. High quality, high strength steel structure
3. Powder coating can increase corrosion resistance
4. All of the accessories are included
5. Size, loading capacity, levels can be customized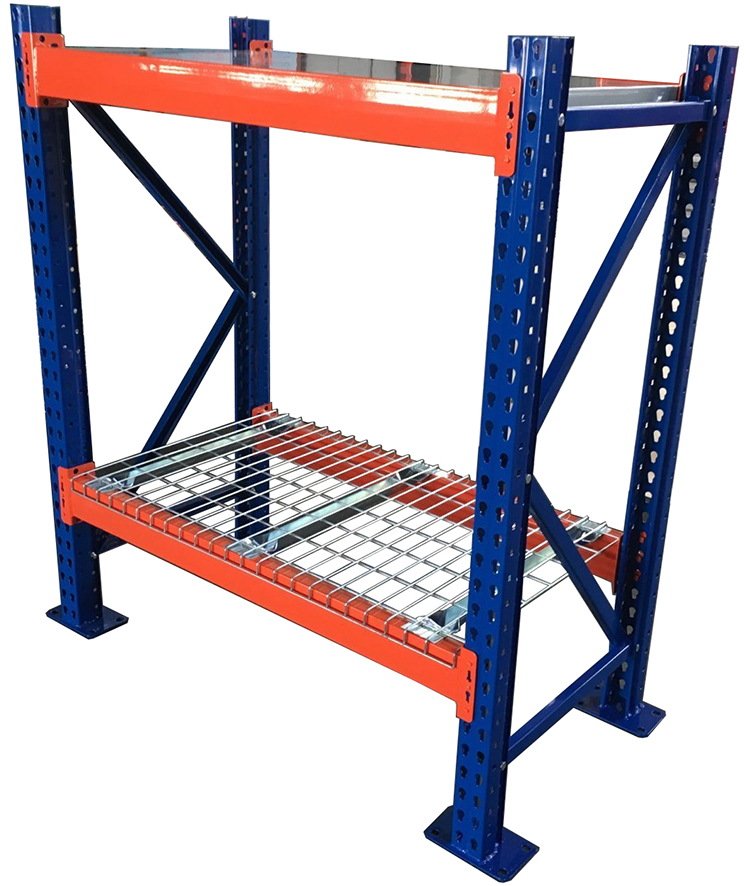 Upright connect with beam
Length
Width
Height
Loading capacity
2000-4000mm
800-1500mm
2000-11,000mm
500-3000kg per level
Special storage requirement are also okay
Upright specification
3'*3'   4'*3'
Beam Specification
P2.5*2.5*0.06
P3*2.5*0.06
P3.5*2.5*0.06
P4*2.5*0.06
P4.5*2.5*0.06
P5*2.5*0.06
P5.5*2.5*0.06
P6*2.5*0.06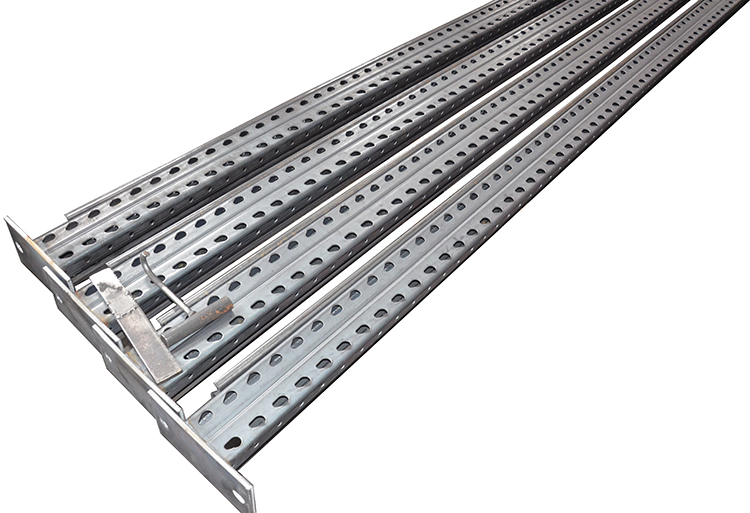 The teardrop rack beam has clips that can be inserted into the teardrop hole and locked in, can prevent beams from detaching from upright.
Easy to installtion, do not need skilled workers, or special tools.
Teardrop pallet racks are highly flexible in matching and mixing components of different brands
Simple structure, which can improve the utilization rate of warehouse, convenient operation, easy loading and unloading
Package and Container Loading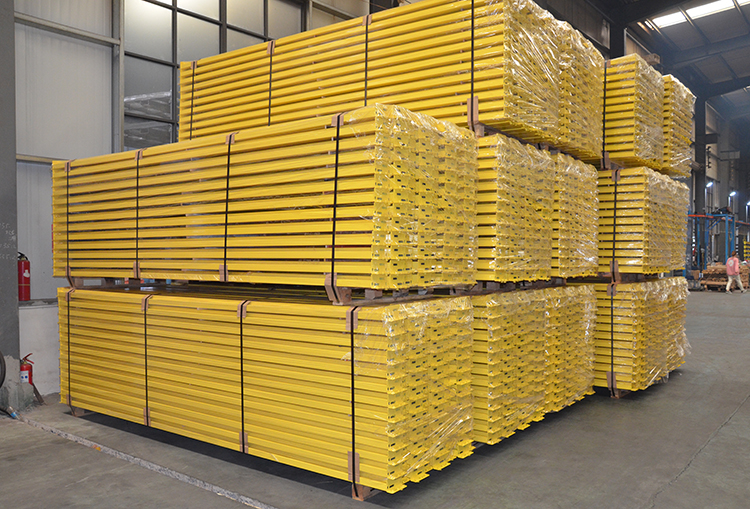 ---
Previous:
Rivet Shelves And Angle Steel Shelves
---
Write your message here and send it to us