Cable Rack
Product Detail
Product Tags
Where to Buy Cable Reel Rack?
Of course from Liyuan factory.Nowadays, cable reel racks are widely used in cable industry. Through independent design, it can help customers solve storage problems. Regarding clients' different requirement, many types of cable reel racks can be selected, such as Selective racking with support bar, "A" frame racking with support bar, cantilever racking system with support bar. And we can also design cable racks which can store and roll cable reel at the same time.
Raw material is Q235B steel
It can be customized, for example, type, size, loading capacity, levels, and colors
Widely used to store cable, steel reel, cable reel, drums, and etc.
Simple structure, safe and convenient for operation
Selective Cable Reel Rack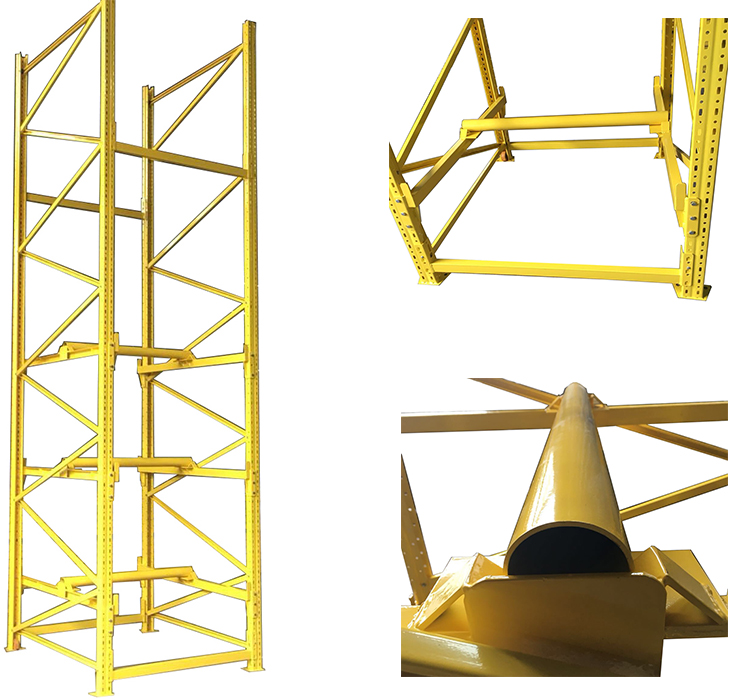 This type of cable reel rack mainly consists of frame, beam, support bar, back bracers, shape similar with selective racking, and one starter unit can connect many add-on units. Rack size,levels can be customized regarding the cables size and weight.
Simple structure, easy for installation, low cost, and it can bearing 500-2500KG per level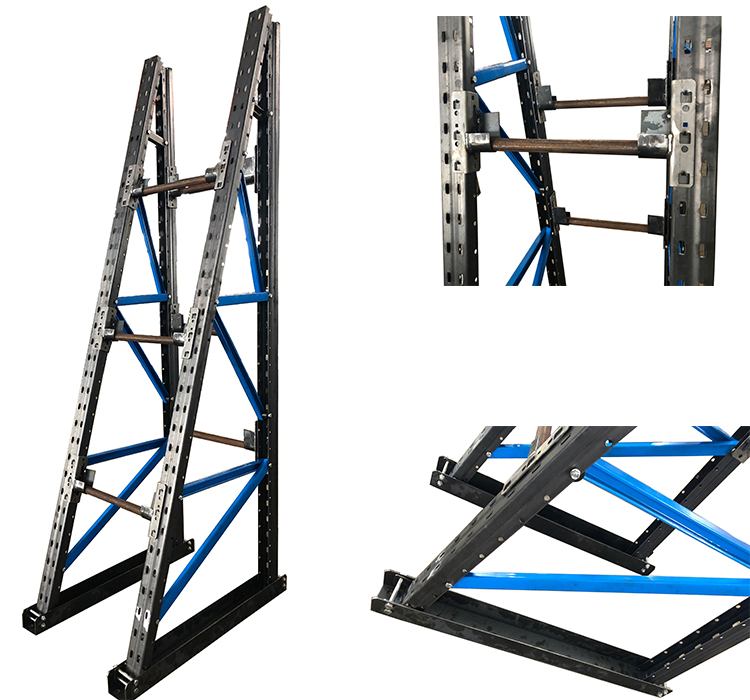 The main components are: A frame, connect bar, and it regular can load 200-1000kg per level, one of advantages is steady.
Cantilever Cable Reel Rack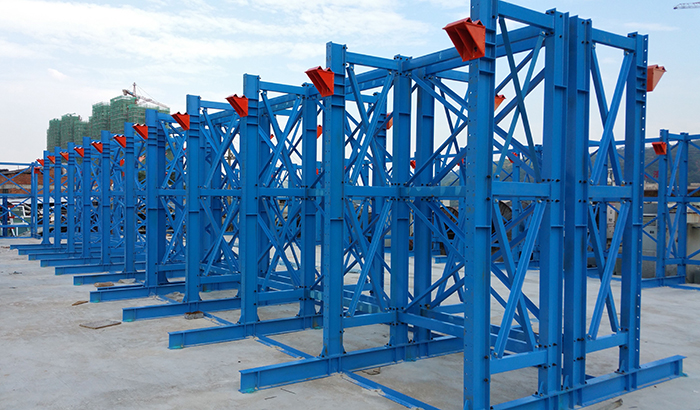 This is the heavy duty rack, displayed in the form of cantilever, which can divided into single arm type and double arm type. Often used to store big and heavy cables, can load more than 2500kg per level.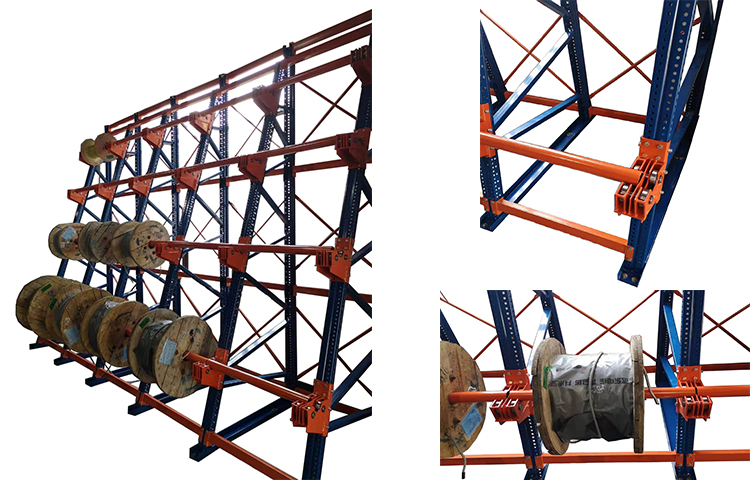 This special cable reel rack design can meet the function of rotating while storing, which greatly facilitate the needs of customers.
1. Professional solution designing are available
2. 3D CAD drawing will be offered
3. Various types of cable rack can be selected
4. High Quality cable reel rack with competitive price
---
Previous:
Warehouse Mezzanine Floor Steel Platform
Next:
Shuttle Rack
---
Write your message here and send it to us