Last week, our company completed the production of the steel platform and successfully loaded it. This is an order from an old customer in Canada, who previously purchased conventional medium-sized shelves from our company for plant cultivation. The size of the shelf is slightly different from the conventional cargo placement size, about L2600*D1500*H5000mm. The layer load is particularly light, more than 200 kilograms per layer. Each layer is equipped with several pallet supports to facilitate the placement of plastics tray.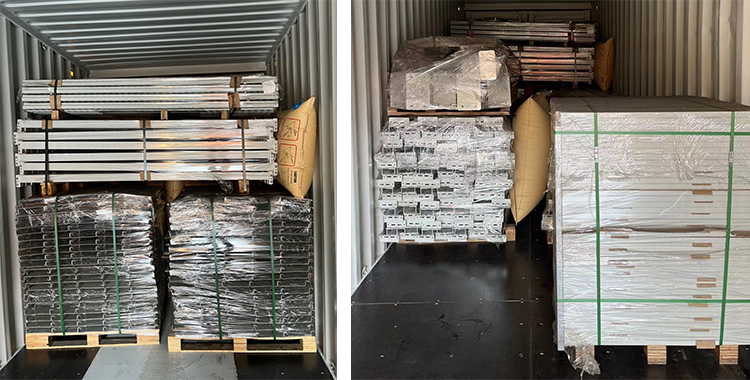 Customers have used it with good results. Recently, they want to add a platform to the old shelf to make it easier for people to move around. Since the sizes of the passages are different, we designed a special plan for the customer. We use large beams and welded angle steel on both sides, so the floor can be slightly longer and stick out without getting in the way. Since the height of the beams can be adjusted, so the height of the channel can be adjusted according to the actual height you want, and the installation is very simple.
Four movable climbing vehicles are also equipped for customers to easily walk to the platform. In addition, the customer also customized a small steel platform and placed it in a smaller room, which can double the storage efficiency of the room. All products are specially customized, and the surface treatment is powder coating, and the color is regular light gray. The overall uniform color looks very good.
This has allowed us to unlock a new industry, the design and use of plant rack stands. This kind of product is generally customized for clients. Customer satisfaction is our greatest achievement. We hope that our shelves can be used in more and more industries in the future, helping more companies save costs and improve warehouse efficiency.
---
Post time: Oct-16-2023