Recently, our company has completed the production of a large shuttle racking project and shipped it to the customer's warehouse. They successfully finished the installation under our installation instructions and video guidance, and was very satisfied with our products.
At the beginning, the customer did not understand the shuttle racking system and intended to purchase traditional drive in racking system. After know their warehouse size, utilization rate, and storage requirements,we recommended the shuttle racking system to them. They were happy with our suggestion, and feel novel and immediately adopted it. Firstly, according to the warehouse layout provided by the customer, we designed a corresponding solution for them, and then continued to adjust and modify it, and finally they was very satisfied with our solution design.
After getting the order, the technical department begins to dismantle the solution, and lists the material procurement content, the procurement department prepares the material, and the production department completes the production, packs it and ships it to the customer warehouse. Our company has a complete team, from solution design to production dismantling, to procurement and even the final production, we all have corresponding departments, cooperate with each other, and efficiently complete the customer's order. One-stop service can make customers feel more at ease and rest assured to hand over orders to us.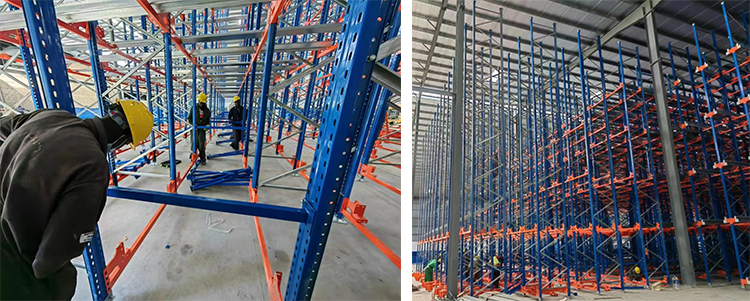 Last but not least, we have a corresponding after-sales department. Conventional racking shelves will be accompanied by corresponding installation instructions. For this specially customized shuttle racking project, there are not only text installation instructions, but also video installation instructions. If customer met some questions during the installation,we can also guide them through video until they successfully completes the installation.
If you have any warehouse storage needs, pls email us by contact@lyracks.com, all of our products can be customized for clients, and we will design a corresponding solution for you.
---
Post time: Jun-15-2022