This week, our factory get an order for 600,000USD from our customer in Philippines which requires mezzanine rack and heavy duty pallet racking.
We have a professional technical department to design the solutions for clients. At the beginning, the customer sent a floor plan of the warehouse and let us to design steel storage cages and attic rack for him. After repeated modifications, the customer was determined to adopt stacking rack and mezzanine rack solution. But in the end, heavy duty shelves and mezzanine rack were chosen. Our professional service and solution designing,which impressed the customer, and select us as a loyal cooperation partner.
Our production technologist decomposes the material list according to the project solution, and then purchasing manager purchases the raw materials, it expects to start production by next week. Some clients may not know the mezzanine rack very well. It can be divided into light duty type, medium duty type, and heavy duty type. Usually the bottom of the floor is composed of rack shelves,and the middle part is the steel floor, the upper part is also composed of racking shelves. It can be 2 levels or 3 levels or even multi levels. The steel floor can be used for people walking, or hydraulic pallet trucks to take the products.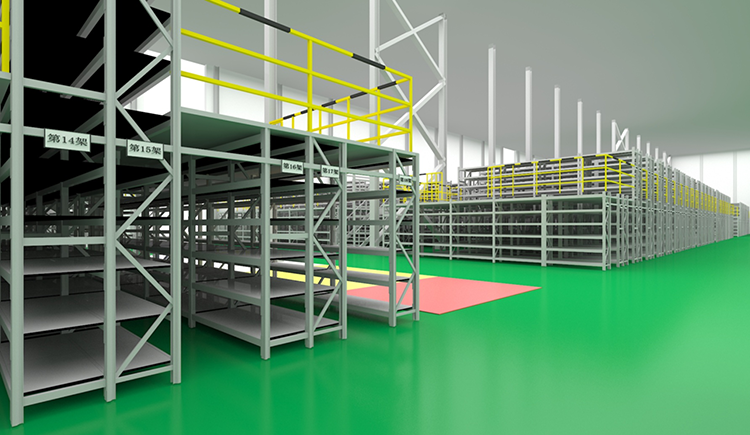 The racking below the floor can be placed with steel panels, or wood panels, or wire decking, or even without panels, just upright frames with beams, pallets can be put on the beam directly. Customer can select it according their storage requirements.The customer chooses the mezzanine rack to store the products, which greatly improved the utilization rate of the warehouse.
Liyuan, as a professional racking manufacturer, we not only can provide high quality products to clients, but also can do the designing for the clients' warehouse, any interest, pls contact us at contact@lyracks.com
---
Post time: Nov-26-2021