As a racking factory, not only can we produce common galvanized and powder coated stacking rack (base with four posts), but also can provide foldable stacking rack which is more convenient to use, stack, and transport.
In August, a customer from Canada ordered a folding stacking rack to place tires. Since it is the first time for business, the customer required sample first, and at the end they are very satisfied with our rack. Then we received bulk order with quantity of ten 40HC containers.The size of the stacking rack is L1600*W1100*H1400mm, loading capacity around 1T, color is orange, RAL2004.From last month, we started to ship them. All of our racks specification,size,loading capacity and colors can be cutomized.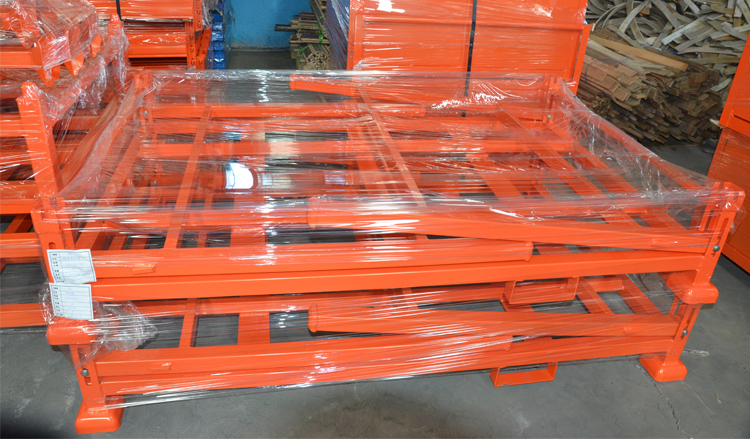 The conventional stacking rack posts can be welded or insert in post holder.Different from them,foldable stacking rack post can be folded down. and there is some advantages:
1. Easy to use, no need to insert the post.
2. The bottom is tightened with bolts, which is safer and more stable
Nowadays folding stacking racks are widely used in warehouse, it can not only be used to store tires, but also used in various industries, such as cloth rolls and short tubes. Last year, our company exported 3,000sets of folding stacking racks to our customer in Philippines. The clients are very satisfied with the racking. In future, they will continue to cooperate with our company for the stacking rack.
Our factory is continuing to study various types of stacking racks and try to provide excellent racking solutions for clients, to maximized the utilization rate of warehouse. As a manufacturer, quality is our culture.We will try our best to provide customers high quality racking with competitive price.Any requirement or interest for the stacking rack, kindly contact us via contact@lyracks.com
---
Post time: Oct-12-2021